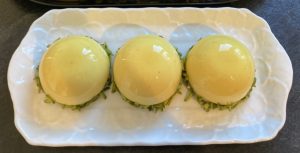 Let me share my dirty little secret…..
I'm OK. In fact I'm more that OK. I'm great!
On a personal level, 2020 wasn't the toughest year I've lived through and right now I'm feeling pretty good. Am I allowed to say that? Why do I feel so guilty?
Don't get me wrong, I'm far from immune to the constant news, restrictions and real-life implications of the pandemic. I worry about my friends and family as they work tough jobs, balance work with home-schooling and pine to see their loved ones. I have a huge amount of empathy for all those who are facing constant struggle and turmoil and wish there was more I could do to help.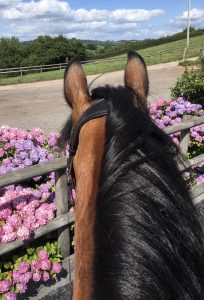 But…. for me, the pressures of everyday life, many of which I can see were self-imposed, have been lifted. I have more time on my hands than ever before and I'm relishing the fact that my mind isn't constantly running at 100 miles per hour. I love having my husband working at home and I'm fortunate my horse gives me a legitimate reason to leave the house and get a dose of fresh air every day.
Yes, work could be busier but on the plus side I'm genuinely enjoying the new challenges of designing and delivering virtual workshops and holding zoom coaching sessions. More than ever I'm valuing meeting new people, albeit virtually, and I've finally caught up on all that reading and self-development I've never had time to do.
As 2021 gets underway I've realised how much I am appreciating this slower pace of life and the chance to live more simply. I have the time and more importantly the head-space to explore new ideas, read different genres of books and really think about the future. I've resurrected a life-long passion by testing and challenging my baking skills. The lemon pistachio domes in the picture are something I'd never have had the time to try before and I was pretty chuffed with how they turned out (sadly our waistlines have also expanded so January has had to be a "no-bake" month!).
Of course there are plenty of things that I miss and can't wait to get back to but my stress levels are at the lowest I can remember them being and there are some things that I simply won't allow back into my life as we return to some semblance of normality.
So for the moment I'm going to stop feel guilty about being OK. I'm not going to lie about being happy and I'm going to appreciate this time while I can.